Presenting the Players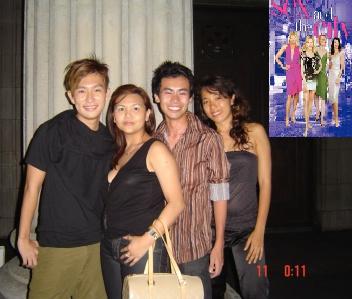 Presenting the "Who's Who" list of my life.
The people here are those who matter and the people who have made a difference in my life.
p/s : In order to prevent any squabbling, I must maintain that the photos have NOT been arranged in any particualr order of preference!
Left to right:
Weij, Kinder, Kathena, yours truly, Diana, Danny

Joel : Best friend

Victoria

Aaron

From left to right :
Alfred : Pianist on board the Orient Express
Swee Yin : Artist and ocean conservationist
Helen (aka Kool Mama): Lady of Leisure
Pauline (aka Mrs P) : Former big wig of Guardian Pharmacy

Ian & Kenneth

Lennel

Audrey





Back to Main Gallery