The Navy Years
I got drafted into the navy for my conscription after my A Levels in 2000. Short of being hell on earth as most in the army would lovingly call conscription, my years in the navy was a string of free holidays to exotic destinations coupled with endless hangovers.
I was posted to work onboard the flagship of the Singapore navy as a weapons specialist (the maximum promotion possible for a conscript) and actually had a small group of people working under me. For someone who hated getting his hands dirty and never warmed up to the idea of dying for the country, I reckon I did quite well.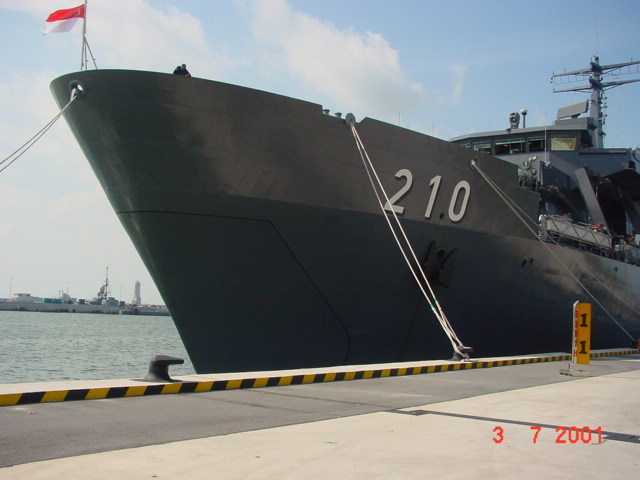 The RSS Endeavour, at 9 decks high and 160 ft long, she is the flagship and pride of the navy.
The RSS Endeavour at anchor outside the harbour of Mauritius

Terrence Lim who was ever so kind to offer to car pool with me daily.




The enitre weapons team onboard the ship.
Note the ship's main Italian manufactured Oto Melara 76mm gun in the background.
Each shell for this baby weighs 12kg and costs $900.

Dawn at Sea

Victoria and myself.
Bet you didnt guess she was 2nd in command of the ship did you?

Colleague and I on the rampart of the old Portuguese Citadel in Goa




Port Louis, Mauritius

Back to main Gallery